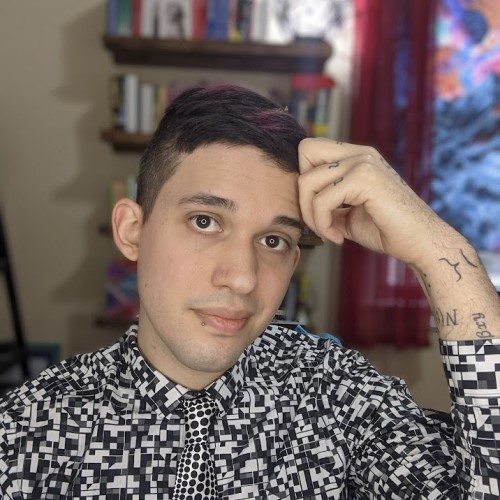 Hi! My name is James, and I'd like your help finding the perfect new role.
NOTE: Absolutely no defense contractors, oil/gas, crypto, or gambling. Don't even try it.
I'm currently a Principal Infrastructure Engineer at Fidelity Labs, a startup incubator within Fidelity Investments. In the past year and a half I've helped our team launch two startups to paying customers: the first focused on easy-to-use analytics for investment portfolios, and the second focused on improving the investment advisor sales cycle with data enrichment and machine learning.
As the first infrastructure hire within both startups, I've directly implemented much of our Terraform infrastructure. I've also played a significant role in our CI/CD deployment, machine learning productionization, data pipelines and data warehouse, privacy policies, security controls, recruiting, and more. You can read more details on my resume.
While I'm happy with what I've helped my team accomplish, it's time for a change. That's where you come in: I'm currently seeking an Engineering Management role to begin in January 2022 or afterwards.
Why engineering management?
I've been working as a fulltime IC for a decade and written a lot of code. I enjoy doing it, but not as much as I enjoy unblocking team members and ensuring that key projects don't collide at the finish line. I regularly propose, plan, and execute initatives to resolve friction between teams and improve our velocity. I have a reputation for clarity and precision, and my coworkers often ask me to help draft or edit security policies, architecture documents, and incident summaries.
This means that while I do perform typical infra/devops IC duties, I've also taken point on initiatives like knowledge transfer to other teams, improving documentation, and defining and executing our infrastructure engineer interviewing process. I've been responsible for project tracking and 1:1 check-ins with our junior engineers. I even spent a few years in technical sales and marketing selling observability software directly to other engineers.
Outside of work, I've been a writer and conference speaker as well as a lead organizer of multiple conferences and community events. During COVID-19 I helped start a mutual aid network in my city and worked on the backend to keep our projects organized and run our fundraising efforts. I've also scaled my own housing cooperative "startup" from 3 people and 0 houses, to 14 people in 2 houses, in less than three years. (Ask me about it some time - or don't, I can go on for hours!)
While I don't want to give up on coding by any means, I'd like to center these aspects of my work going forward and spend the majority of my time on them. I believe that transitioning into engineering management is the right way to align what I'm good at with what organizations are looking for.
You're certainly welcome to pitch alternatives, though! As an example, I thrive on challenge, and it's certainly challenging to scale up a startup until you have direct reports - so I'd also consider "first infra hire" roles at promising startups if they involve a high degree of autonomy and technical leadership and will involve interesting hands-on technical work.
I tend to prefer working at smaller companies (<100), but I'm also open to small teams within larger companies that still remain engineering-centric. I'm exclusively interested in working on backend teams, preferably in one of these areas:
data science or machine learning
data engineering
distributed systems
platform engineering
developer experience or developer tooling
security or privacy or safety
On a technical level, I have everything you'd expect from an infrastructure engineer of my seniority: AWS, Terraform, Linux, containers, Kubernetes, CI/CD, incident management, and so on. But my original background is academia, and I'm no stranger to working with data or reading research papers. I've also been a self-taught programmer for 15 years across a dozen or so languages - I'm most fluent in Python and bash, but I'd love someone to give me an excuse to learn Rust or Elixir!
You made it this far - sound like a fit? Either take a look at my resume or get in touch and mention that you saw this page.